How Government Price-Setting Hurts Patients
Enacted in 2022, the Inflation Reduction Act (IRA) jeopardizes drug development and patient access to critical treatments, notably through its Medicare "price negotiation" provision, which is effectively government price-setting. Europe's experience with similar policies led to a collapse in drug development and worse health outcomes including significantly higher cancer mortality rates. Consequently, numerous patient advocacy groups are opposing the implementation of government price-setting in the U.S.
400,000 more deaths each year
If U.S. cancer patients had European cancer death rates
60% of new drugs
are developed in the U.S.
90% of new medicines
are available to U.S. patients within the first year of launch
Medicare Drug Price Negotiation Program Guidance
ASBM supports policies which increase patient access to affordable, innovative medicines. We further believe that the perspectives of physicians and patients should be given particular weight during this process. Based on these principles, ASBM offers the following comments on CMS' initial guidance for the Inflation Reduction Act's Medicare Drug Price Negotiation Program.
The Inflation Reduction Act – Implications for Biopharma Companies and Patients
"ASBM fears that the downstream effects of broad government price setting will ultimately reduce consumers' choice of plans and formularies in Part D—aspects considered to be hallmarks of the program."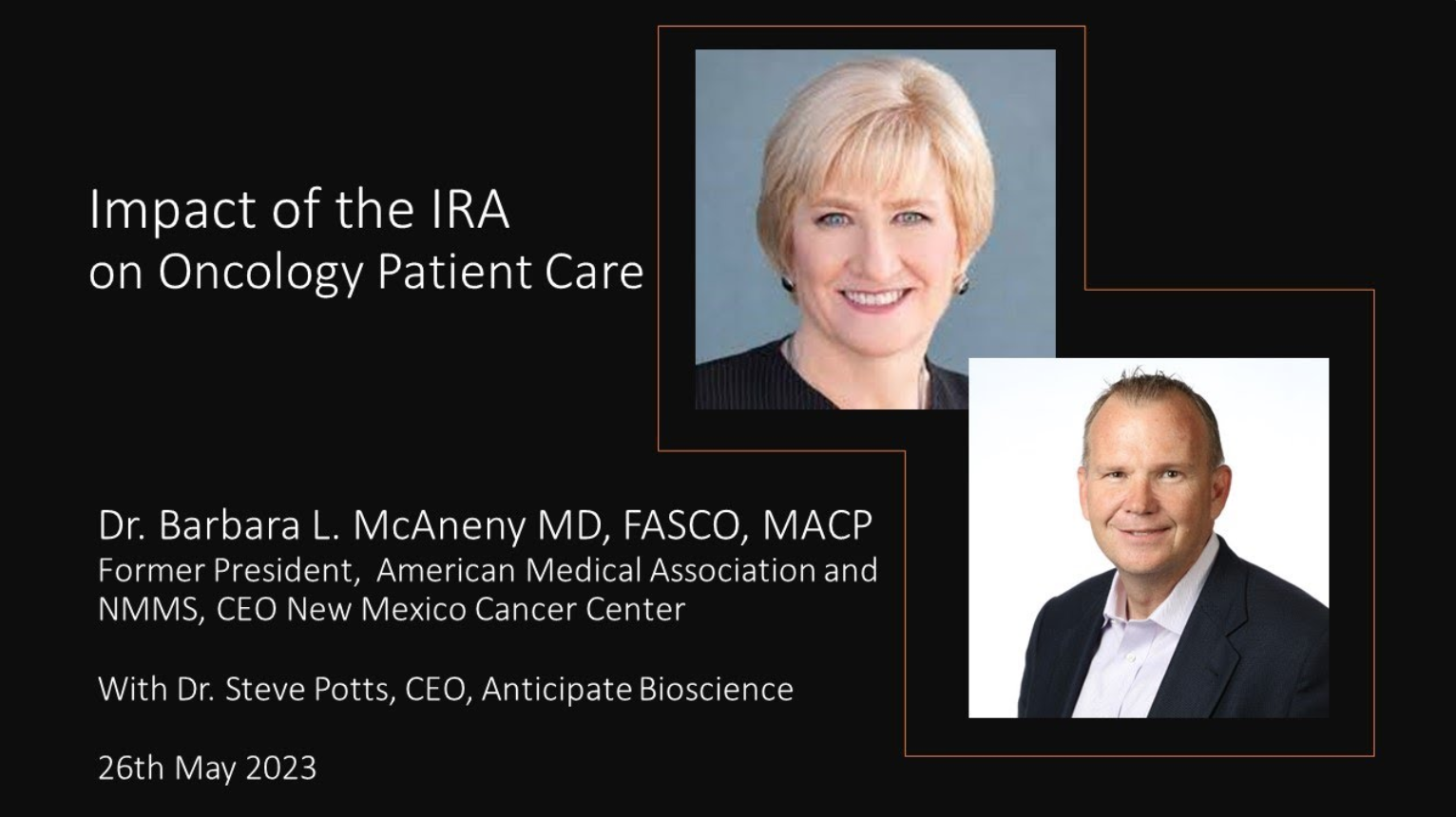 Features an interview with Dr. Barbara L. McAneny, MD, FASCO, MACP Former President for the American Medical Association and the New Mexico Medical Society (NMMS); and currently CEO, New Mexico Cancer Center.
With Dr. Steve Potts CEO, Anticipate Bioscience
May 26, 2023